Edwardian shirtwaist project #1 was abandoned, but I invested in a Truly Victorian shirtwaist pattern [even bigger sleeves] and cut this one out instead,  in an aqua shot silk dupion which was previously a curtain.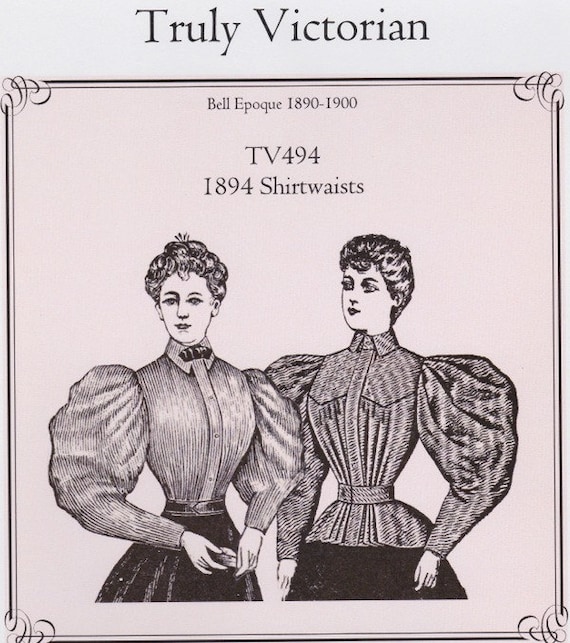 The pattern is drafted beautifully [sorry, but the Reconstructing History one was a nightmare], and went together very straightforwardly.
I did the cheat's method on the V shaped yokes, folding under the seam allowance, laying it OVER the gathered piece, and just top-stitching it all down.
The ginormous sleeves are supported with some silk organza sleeve heads [they used all sorts of tricks historically, including just stuffing them with paper!]  I forgot to attach these before putting on the gathering threads though, so they caused a little grief, bunching where they shouldn't.  After fighting it, I crushed my impatient to finish side, and took the threads out and re-did them.
I added the peplum option, so it can be worn in or out of a skirt.  The waist is gathered to a band.  Simple construction, French seams wherever possible.  The cuffs are simply faced.
Construction was very fast…and I narrowly missed stitching giganto-sleeve #1 in backwards.  Thankfully, I noticed before I stitched and neatened it!
I re-positioned the sleeves, basted and stitched [that's a lot of gathers to trust to just pins], then did a bit of hand sewing inside, catching down facings etc.  I mused over buttons for a bit, and chose to use some more of the antique glass ones I used before on Dawn's penguin shirt at Xmas.  8 buttonholes using the vintage Singer attachment, and done.
Et voila!
No energy left to get into corset for pics, so that can wait a while, but meanwhile, here's a quick snap of the finished item.  I was thinking of putting some lace trim on it, but it's pretty amazing as it is.  Dawn's so impressed I have to cut the other curtain up to make her  a shirt too.  We'll be like the von Trapps!