Well, fairly short.More SWAP gear.  Today, black jersey with mesh detailing, V8793, a Tilton pattern I've used before.  I've cut the double collar, but may not use it, we'll see.  That was easy.
Then, a pieced B6287.  A favourite pattern, I wear the 2 tops I made from this a lot.  One pattern piece went walkabout though.  While hunting for it, I found the welt piece from the raincoat.  I gave up, went to find one of the extant tops to trace the pattern piece…then looked behind the treadle, and there it was, lurking with the pattern packet from something else.  Cheeky!  I used the red/grey/black maxi dress print, a scrap of textured red jersey and a bit of the plain black from the first top of the day.
Finally, what should have been even easier- KwikSew 4173 cut down to a tunic length.  Just four pattern pieces and a cap sleeve.  The fabric is the grey/black/white wiggly strip crepey stuff that lovely Kim gave me.  It's rather thin, but this is intended to be worn layered over the black T shirt.  Maybe.  Well,  it being all asymmetrical and art-teachery, with a diagonal seam front and back made it anything BUT easy.  The 'main' front and back pieces were OK, I folded out about 8″…then got lost.
Yep, just think about that.  The bottom halves are on the bias, and to get that fluted effect, the edge that joins the straight diagonal on the top piece is curved.  And the hem is pointed.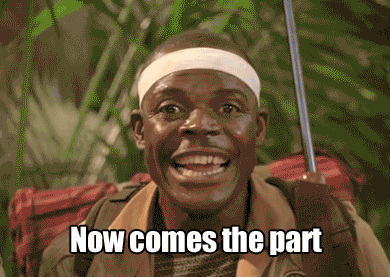 I don't know what I did exactly, but I was folding 8″ from one pattern piece along two folds, more or less at right angles to one another.  This is what I ended up with.
This had better bloody well work- I nearly had kittens doing this, it was like some multi dimensional monster trying to get me!
So.  That may be all the SWAP items cut out now- 9 items, plus the Koos skirt and I may be able to use one other pre-made item, or include my RTW leggings.
So there we are, ready to go
In black:  V9114, V1415 [tunic] V1415 [trousers], V8793, StyleArc Daisy [trousers]
In grey: StyleArc Lani
Red: V1415 [tunic]
Print/multi: B6287, KS4173
Let the sewing commence!