SWAP 2018 #:  KwikSew 4173 tunic, black/grey/white stripey mystery knit
The hardest part of this top was origami-folding the pattern pieces when I cut it out!  The fabric is a super lightweight, super stretchy knit. possibly viscose[?] that was given to me by the lovely and generous Kim [The Material Lady]  on one of our rag market outings.  It's SO lightweight, and pretty transparent too, that I had to wait until inspiration [and the right pattern] struck.  Kwik Sew to the rescue!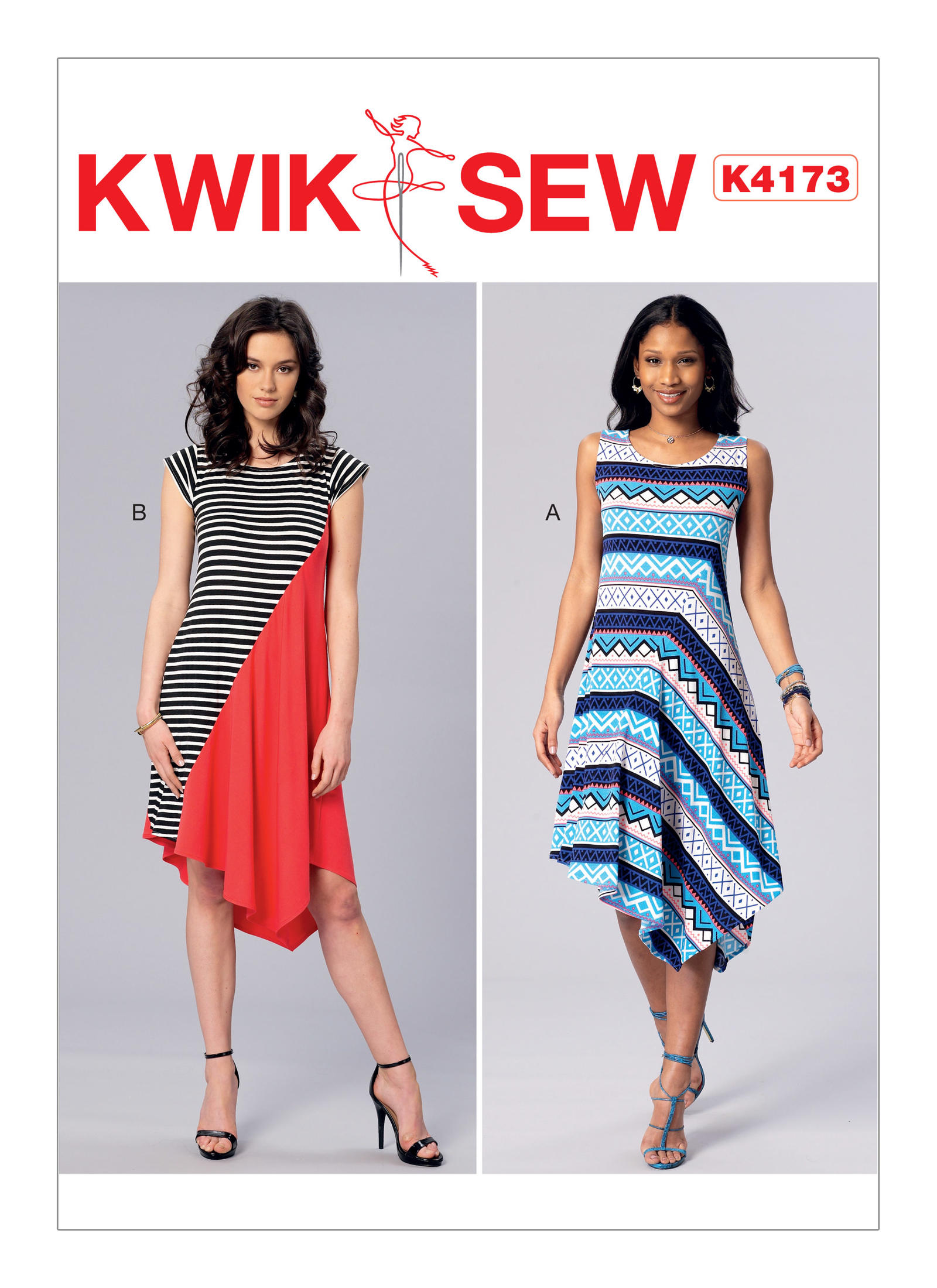 It's a clever pattern, deceptive in the amount of drape that is introduced by that diagonal seaming.  It made it super hard to shorten to tunic length though, just chopping off from the bottom would spoil the shaping.   The plan is to wear this over a black, grey, white, or even red T shirt, for the sake of the SWAP planning, it will be the Tilton V8793 mesh collar top.  Probably.
I thought that the diagonals might cause problems, but the fabric is so light it doesn't seem to mind.  So far lol
I cut this out with the cap sleeves, then dithered, and didn't decide until I'd tried it on over the black top, with one sleeve basted in.
The neckline is that terrible thing, a simple hem finish.  I NEVER do this…until now.  Again, it's because the fabric is so super lightweight.  I first did a running stitch by hand, but it looked lame, so i zigzagged over it.  Quite nice, and it actually vanishes into the pattern more effectively.
I did the same for the hem edges.  Main seams on the overlocker, and that's that.  The armholes are rather deep, [and I was very careful not to stretch the fabric] so I may tweak them in a tiny bit.  It doesn't much matter as it's not going to be worn without something underneath anyway.
Not bad.  I may well make one up with the cap sleeves for the 'summer', assuming we get one this year!