The marking is DONE for another year, the holidays can begin!  I've had two days in my new workplace, and it's going to be GREAT I just know it…they actually have a staff well-being programme!  Blimey!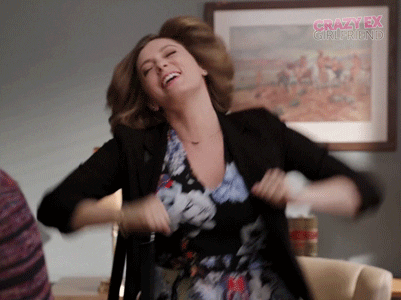 So tomorrow I will be getting on with some sewing, snoozing, and getting the maths out of my brain with a screwdriver.  Or something.
I have  got several things cut out, and even did  a BIT of sewing last week while I had the wife captive for a quick fitting or two.  She asked for a sosrt of bike/workout unitard thingy, I found a Jalie pattern, lengthened the legs, et voila!  I happened to have a large piece of swimsuit lycra in stash, which was supposed to become a swimsuit for me [if I can ever get off my backside to start swimming again, I really need something big enough to contain all the wibble]
To my delight, it fits her perfectly, I just need to taper the legs off a bit and bind all the edges.  I think I will have a bash at a sling bra insert too.  I had thought it might need some shaping over her bum, so put in a CB seam and basted it…but it's fine as it is.  I see why people like Jalie patterns!  That shouldn't take long to finish.  Of course, as soon as she put it on, she said 'can I have it in black'?  Ruddy black.  Gah.
I also ran up a very fast wearable toile of the Greenstyle Moxie shorts…they seem generously sized shall we say, so I needed to do some tweaking or the legs would have been wide enough for two wives. [Now there's a thought].  I'm not fussed about these, I cut us each a pair out of random leftover scraps, just to see how they worked out.
I also cut out some of the Greenstyle flared trousers from a border print jersey that's been lying in stas for a while.  I managed to get the trousers out of the plain black part, and the yoga waistband out of the patterned bit…I may run those up tomorrow for some quick gratification.  I want some of these too if they come out nicely- I think they will be smart enough for work, but comfy too.
The new job expressly wants smartly dressed teachers, so I do need to expand my wardrobe.  To my delight the classrooms HAVE AIRCON OMG I CAN'T BELIEVE THAT I'LL BE ABLE TO BREATHE!  Sorry.  Overexcited there.  I need some more plain trousers and simple tops made from funky fabrics.  Oh look!  A load of funky fabrics!  Excellent.
For me, I cut out a T shirt, trousers and long coat all from the Mimi G wardrobe pattern S8177
The trousers are in a lovely heather coloured herringbone, the t shirt in a rich khaki green remnant I got from The Jersey Lady at the markets last year- I think she said it was ex-River Island.  It's very nice quality.  The long coat I am trying out in some stash denim, and I may add some of those cool applique roses.  Or not.  I'm binding all the inside seams with leftover s from the purple tartan Okistyle skirt, so roses may be too much.  Time will tell.  Some or all of these may find their way into the SWAKOP collection [more on that later]
Hey Kate!  Didn't you say something about a Frida Kahlo challenge?  And didn't someone mention a Janelle Monae one?  Oooh the excitement!
Speaking of Okistyle, I want to try those trousers with a skirt attached…that would be very cool for work I think.  Also the jade wool Okistyle jacket needs a toile.  And, and, and…yes, all the things.  Soon.
FAIRY'S BACK!!!!!