Style Arc Halle pull-on skirt, in ponte
I picked the right thing to start sewing again- what a quick and easy make that was!  You begin by mitring the two angled corners, which was a doddle as they are cut in ready for you.  I used double sided wondertape to help with the hem, so that was also super easy.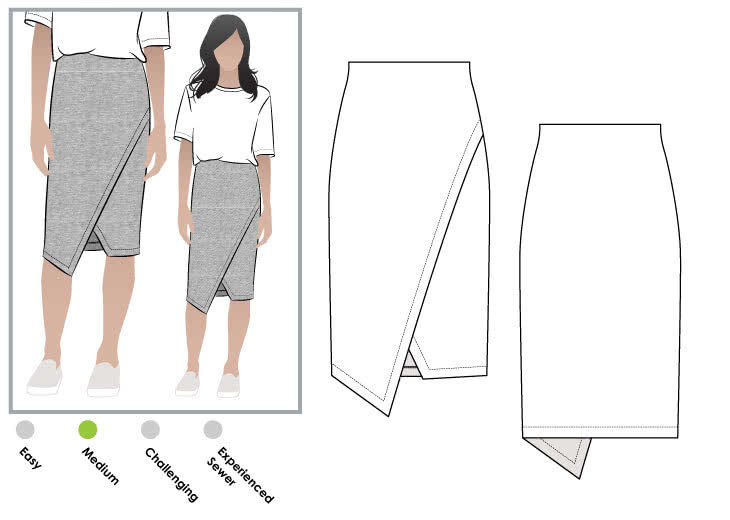 I shortened it by a couple or three inches, folded out before cutting because of the shaping.  You lap the fronts, sew the side seams, attach elastic and it's done!  I shaved a bit off the hips to reflect my straight up and down shape, and voilá!
The nice thing with this is that although it's narrow, that wrap over makes it easy to walk and climb stairs…but it's beautifully angled so that even if the top piece flaps up, you can't be completely exposed!  These things matter in schools…
The navy ponte was from the stash busting site I joined on Facebook…and all I've done is buy from it!  It's nice quality though, so I may squeeze some trousers out of it too.  Me, in NAVY?  First time for 41 years I assure you…
**I'm blogging these in no particular order, some of them were made a few weeks ago, so apologies if the posts make no sense in that respect, I'm just adding pics and posting!