Almost the last 2018 make, I just remembered one more!
Vogue 9254,  Marcy Tilton dress.  Teal ponte and multi-stripe ponte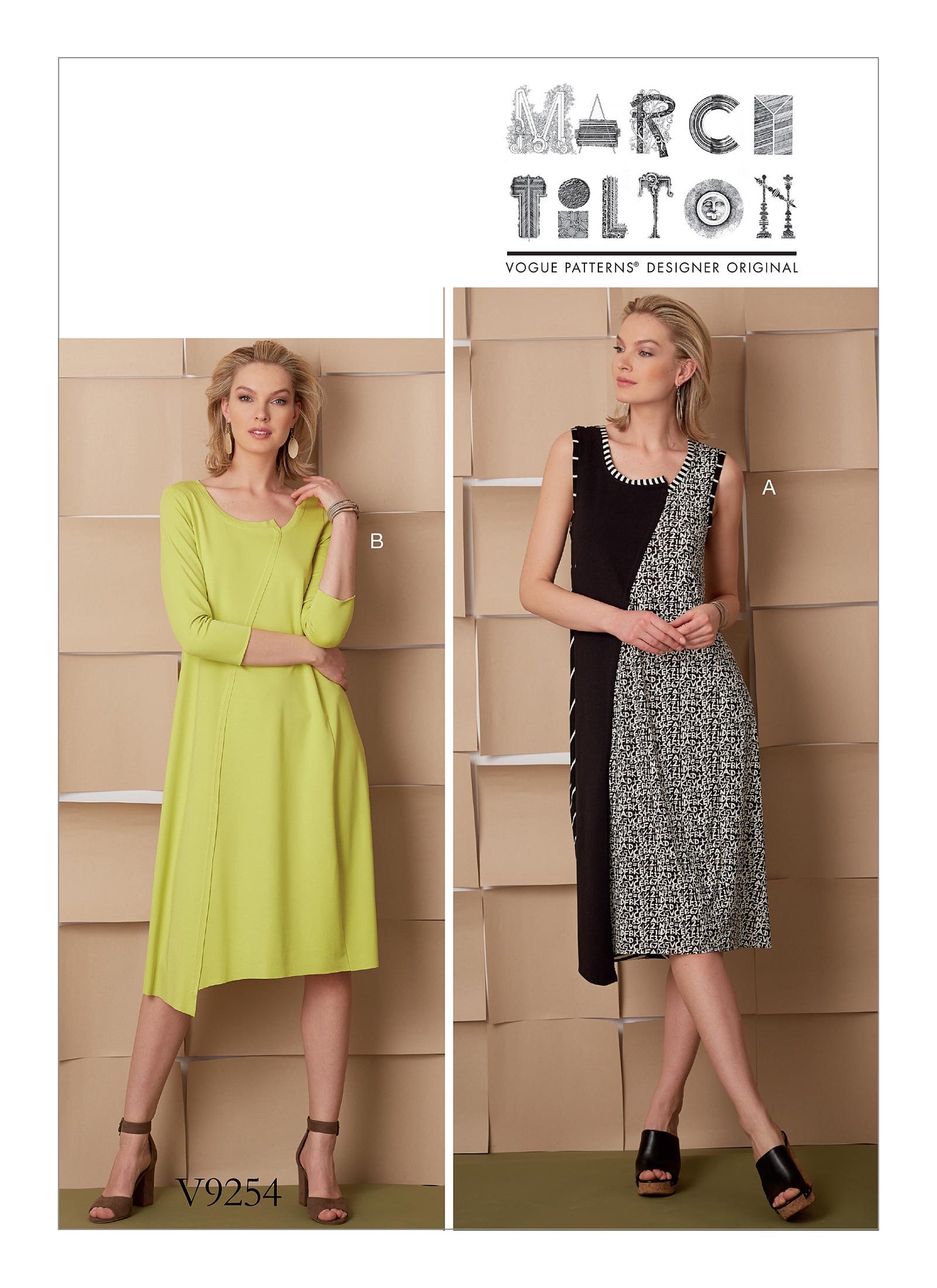 What a strange pattern!  I like the cover image, and the line drawing is the usual vagueness expected from Tilton asymmetry and drapiness, so it intrigued me fo some time before I caved and bought it.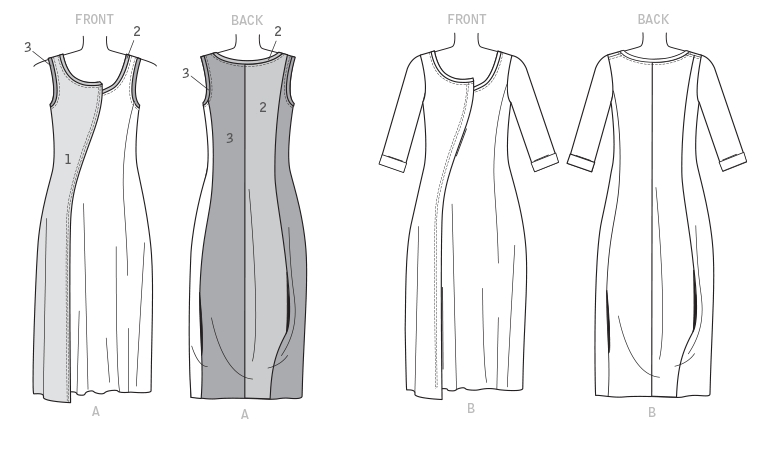 I'm into this teal/green/purple wardrobe right now, and this stripe fabric leapt out at me, and then into my stash.  I ummed and ah'd about sizing, and just went for the 16, as it's stretch fabric and looks pretty baggy anyway [although it's described as fitted, how odd]
I zoomed the main seams on the overlocker, but there are three unusual darts, one very long, curved and slashed, one at the hem [?] and another on one of the front pieces, shorter and fatter [and also curved].  I couldn't visualise how this  made it fitted and ploughed ahead.  There are two weird square 'pockets' to make some drape, although they stay inside so I don't see what difference they make…they're definitely too low to use as pockets or even hand cosies [as I use the side drapes on some of my other art teacher dresses!]
You sew it all together apart from the front seam, and add the neck binding before sewing the front.  The instructions make me unhappy though…you attach the band single layer, then fold it and stitch down…for some reason folding the seam allowances TOWARDS THE DRESS  [and it insists you do not trim…weird]  You then topstitch down [it says to use twin needles, but life's too short] THEN sew the front seam, THEN finish that protruding, offset neck band edge.
I twitched.  It actually suggests EITHER folding it to the inside and hand stitching down, OR …gulp…just chopping it off.  WHAT?
Neither is tidy so I unpicked a bit of the topstitching and folded it to the inside, hand stitching the result closed.  Better but not great.
Then, suspicious, I looked further down.  the hem edge at that seam is also offset and the seam allowances are 'felled' and  topstitched down…but no mention is made of a hem finish.
WHAT?!! Vogue what are you doing?  This is not good enough. Is it because one of the suggested fabrics is scuba?  How weird.
Off I went to try to find some reviews.  Hmmm.  Only one on pattern review, and she referred to a raw edge.  Lara [Thornberry] 's review showed fine detail on that front and mentioned the raw hem.  Back to the instructions I went.  Ah well, yes.  I'd gone mainly by pictures, and didn't notice TWO options for the front seam, one sewn right sides together, one with WRONG sides together, and one raw seam edge folded over the other and stitched down [sort of semi-felled].  This made the neck edge a LITTLE better, but I still stick with my tucked in version, and if making this again, would do the 'normal' thing and enclose the edges in the neck band tidily.
Unpicking time!
I hemmed it, resewed the front seam, faffed a bit with that neck finish, added pocketses..et voila!