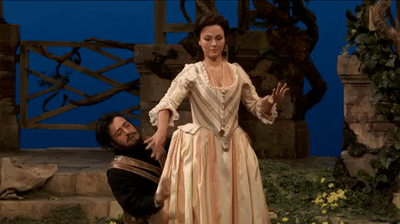 Nope, none of those, my cosy new jumper/sweater/pullover/top in extra warm blue boiled lambswool/acrylic chunky knit from The Italian Textile Company.  It's light as a feather, warm as your duvet, snuggly but not so voluminous that I feel swamped.
I used Butterick 6248, view B but without the pocket and with a straight plain back.  This fabric is WAY too thick for any fuss, and in any case the 'pocket' is absolutely useless, being a teeny little kangaroo pouch/muff tacked onto your belly.  You can't put anything in it, just tuck your hands in to make your belly look bigger.  Weird.  In another fabric I'd just insert side seam pockets.  Not this baby though.
The princess seams stop it from swamping me, and the neckline is VERY snuggle-worthy.
It went together pretty easily- I had to use clips not pins, as pins just sank into the foof and vanished.  I sewed the first couple of seams, then tried using the overlocker to edge finish them.  No.  Not gonna work.  Actually the first princess seam was fine., the second one was a total pain- the chain kept pulling away from the fabric, bringing miles of floof with it, so I had to resort to good old zigzagging.  Not fabulously pretty on the insides, but it stopped it fraying.  I then overlocked all the remaining edges before stitching, something I very very rarely do.  I got it ALMOST completed and the overlocker decided to jam AND break a needle into the layers, but I got it out in the end, and abandoned the machine until I have some patience to play nicely.
Then I switched to the new Pfaff and just straight stitched all the other seams.  The fabric is plenty stretchy enough for this not to matter at all.
Zoom zoom, whizz whizz, and all that was needed was some gentle hand stitching to finish the cuffs and hem.
Easy peasy!
I now have an excuse not to turn on the heating.  Result!
I wore it to work today, and cursed the unseasonably warm weather, which drove me to ditch the jumper by the afternoon…mutter mutter
Right, that's three SWAPsies done, plenty more still to do