Probably another SWAP item:  New Look 6735, striped lycra fabric from Frumble Fabrics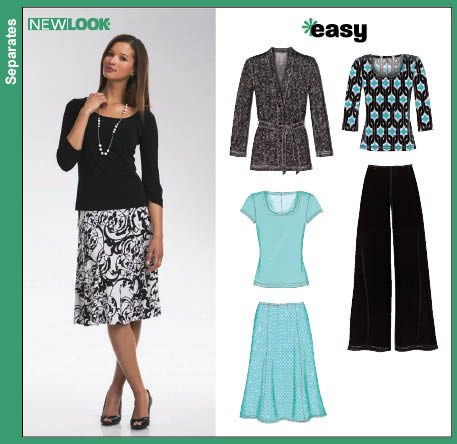 I've made many of these t shirts- the fit is great thanks to a curved back seam, the neckline is a perfect scoop without exposing bras or boobs, and the neckband is a perfect fit every time.  Seriously, buy it.  The skirt is  a bit crap and the trousers are OK for pyjamas, but the top is ace.
On this versions I cut the sleeves a bit longer, and made the neckband on the bias to get more oomph from the stripes.  I didn't give a damn about pattern matching, one shoulder matches, the other doesn't, I have no fucks to give.
The fabric is GORGEOUS.  Perfect weight, great to cut and sew, hems like a dream, stretches in all directions [two way if you're  a fellow Brit, 4-way if you're one of them there foreign types].  It took about an hour including cutting out.  Yay!
I loves it.