Wicked Witches, Fairy style!
No pointy hats, no broomstick, I want glamour and sass.
Engineering research?  Definitely!
Inspired by these costume patterns, I went for a rummage in stash and found plenty of remnants of black fabrics:  I still have quite a lot of the very cheap peach-skin textured stuff from the rag market that was originally purchased to make capes for the bridesmaids in DD's October wedding 6 years ago.  Not a single one got worn, so they were a total waste of effort, but at least not much cash was wasted.
I used a scrap of this for facings and contrasts on the penguin shirt I made for the missus a few years back, AND the padded collar for her Arkivestry coat…it has a lovely texture.
I'm a firm believer in texture for stage costumes, flat colours and fabrics light horribly shiny, and I like more depth.
Collar, hair and shoulders are going to be everything on this one, inspirations here:
I dug out a bit of black cotton fabric for the bodices, and overlaid a bit of this sparkly sari on the fronts, which are doubly interfaced for a little stiffness.  All edges bound in more black cotton.  The bodices have side zips.  This is M4455, another VERY old pattern originally meant for a top for my daughter when she was about 14, and never used…she's 34 this year.  Ahem.  Better late than never.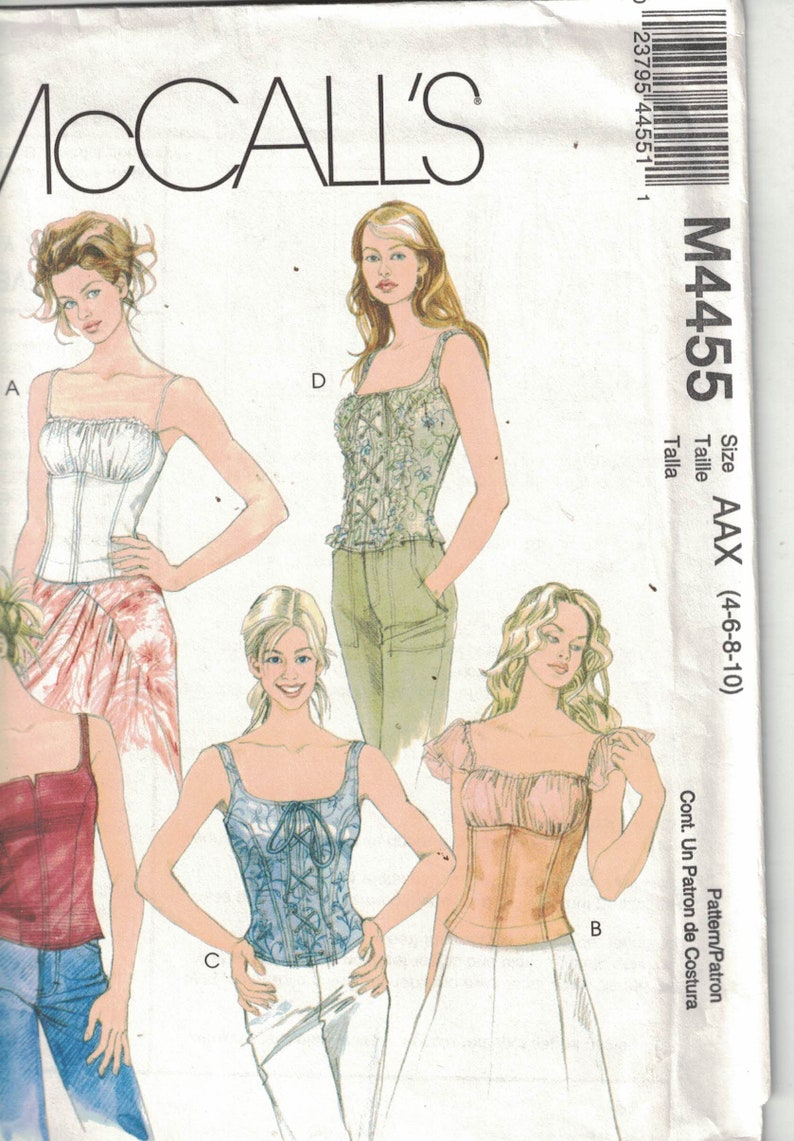 I used more of the sari to make a 'skirt' which is just a short rectangle for the front, and a train length rectangle for the back, both on a ribbon drawstring.  This is to be worn over leggings or trousers.
The black  peachskin whizzed up nicely into a little jacket, using the body from B6533 and the sleeves from M4450.  I salvaged the lining from a tatty vampire cape that was donated, and [saved by the bell from too much effort] also salvaged the lightly padded collar from it, added some additional support and LOADS of peacock feathers from stash, and attached it to the jacket.
Channelling Servalan much? [An early passion!]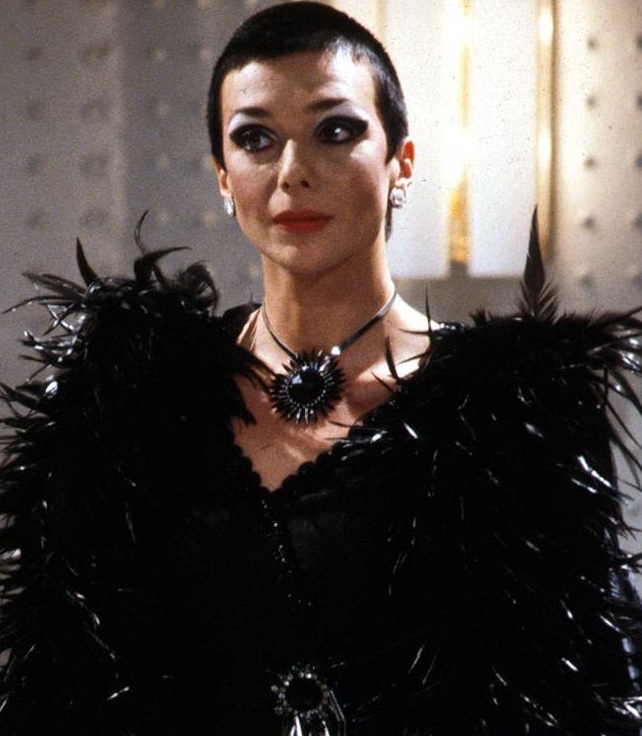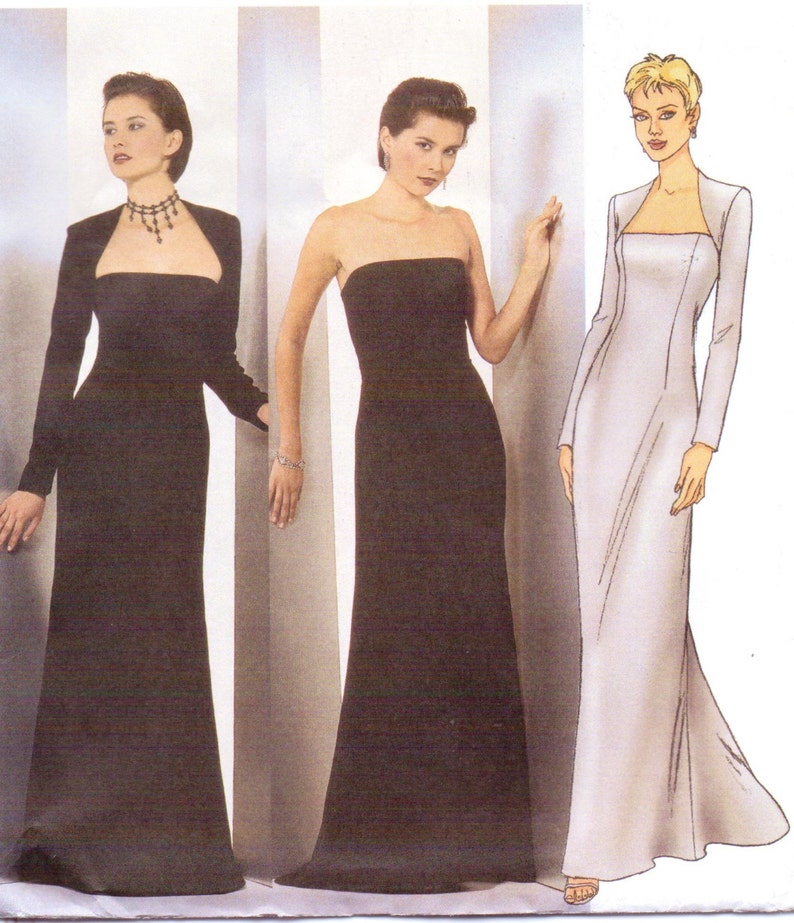 Result- a sassy witch that is a bit out of the ordinary, and rather glam.  Success!
As Miss Gulch in scene 1, they were kitted out in a frumpy beige dress and jacket from stock.  One added 'schoolmarm' glasses too.