Two T shirts, New Look 6735 yet AGAIN [sorry, it's dull, but I love it and need T shirts!]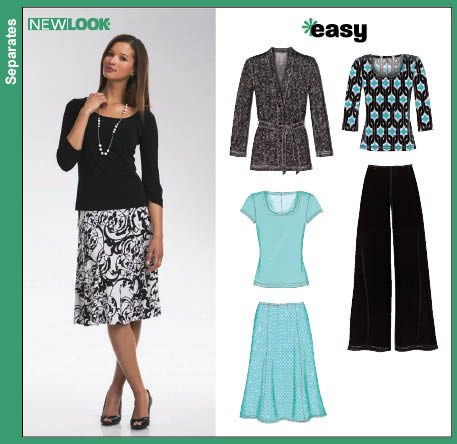 Fabulous quality aqua jersey, cotton with plenty of lycra, from [I think] Frumble yet again.  Rapidly becoming a top favourite supplier…
I made one in the plain aqua with short sleeves, and the other with the 3/4 sleeves using the little scrap of stripey jersey lying on the discard pile.  Waste not want not!
I zoomed them both together in just over an hour and felt very pleased with myself…then on the final pressing I noticed that one sleeve was inside out.  As in, the whole thing was sewn up neatly BUT the back of the fabric was on the outside.
DAMMIT!  It barely looks any different [obviously, which was why it happened]- this is not dyed stripes, it's knitted in, so you can see the teensy loop-ettes where the colour changes.  I could only see this with the fabric an inch form my nose, so decided to shrug and leave it.
Then I tried it on, squirmed, looked in the mirror, tugged at it a bit and realised it wouldn't wash. DAMMIT AGAIN!  This happens to have a nicely shaped sleeve head, unlike some T's which just have a pretty flat armscye curve, and it was bagging at the front and just feeling uncomfortable.
Yep, all overlocked, and zig zag finished for the cuff.  So I had to sit and unpick it.  I HATE UNPICKING OVERLOCKING!
I did it though, and here they are.
Ah well, flabby belly and scarecrow hair notwithstanding, useful comfortable tops!