More Frumble fabric, this time science/maths chalkboard print on navy background ['supernova navy'], and yet another New Look 6735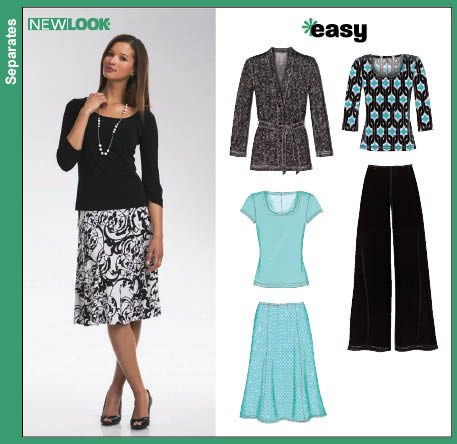 This time I did keep the CB seam for shaping, and went for short sleeves for a change.  I don't like my arms, not because they are flabby but because I'm prone to pimples on my upper arms…I'm sure most people wouldn't notice, but they bug me!
Fast and simple make of course BUT my overlocker decided it would sulk because I've been neglecting it, and made me rethread several times halfway through the sewing, just for the hell of it. Bloody thing does this every so often…
Nice and easy [once the overlocker was tamed], do-able in half an hour or so.
Looking again at this pattern I may actually make a pair of the trousers- I did one pair years ago, and although they are now rather tatty and consigned to 'never beyond the front door' status, they actually look OK.  Maybe it's the knit fabric that makes me able to wear wide leg trousers after all?  None of the woven ones I've attempted have been very successful!
It makes me happy anyway!