Argh Ew and Argh again.  I finally tackled the deep clean/sort of my sewing pit and it's taken a huge amount of energy and time.  I even wet-wiped the whole floor to get all the teensy bits of fluff and thread up that the vacuum cleaner seems to have trouble with.  I sorted all the bits and bobs from the costume making extravaganza that was 2019, and got them back into the colour-organised remnant boxes upstairs.  I uncovered a couple of items I'd already cut out ready to sew, and half a dozen more patterns matched with fabrics awaiting a cutting out day.
I've started to extract fabrics suitable for my SWAP collection, a much simpler process than usual as I know I want largely monochrome pieces to extend the usability of some of my brighter separates.
I got another full bin bag of scraps to stuff another Closet Case Files pouffe too.
I do this job a couple of times a year at most, as I hate it so much.  I TRY to keep things tidy, but y'know what, minimalism and neatness are just not my thing.  The missus is pleased with the results anyway, and I did find a few small items that had slid away from me, so that's all good! Anyway, I've dug out the most likely patterns for me to start my SWAP, and started to match them to fabrics.
I want at least one pair of black trousers.  There are several contenders for this:  Style Arc Linda, Sammi, Daphne and Sadie.  Burda 120AB wrap trousers, and Okistyle 'Raski' with a fake overskirt.  Linda is a certainty, I know those work on me, and I will toile at least some of the others before diving in.  HONEST I will!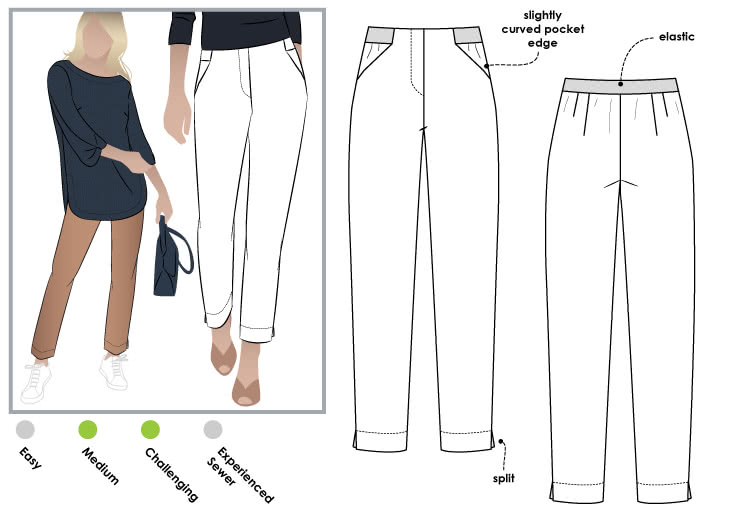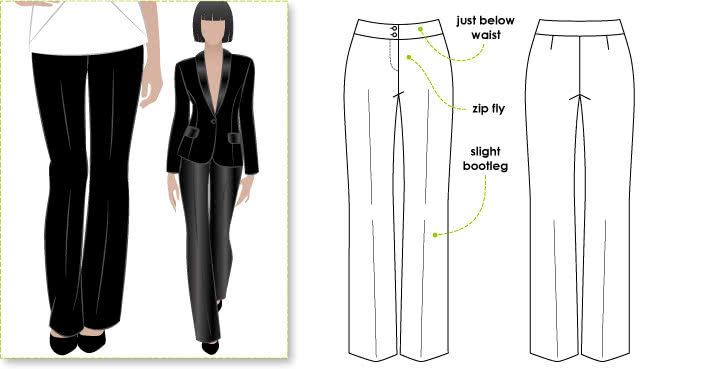 Long black 'riding' skirt- this will probably be the simpler style from Vogue 8858, as I loved the 'flamenco' version.  I've ordered some Hugo Boss linen for this.
At least 2 black shirts and two white shirts, with sleeve interest.  I will use tried and tested McCall's 6436 for some of these, and with the addition of a new FBA, previously tried and tested Vogue 2813 a Donna Karan design.  I have some white cotton lawn, black stretch cotton poplin, and some textured white/ivory soft cotton.  A couple of 'vintage' patterns have sleeves I might try:  Simplicity 8704 and Butterick 5871.  There's a gorgeous piece of Alexander Henry Japanese tattoo print cotton dying to become sleeves on one of these…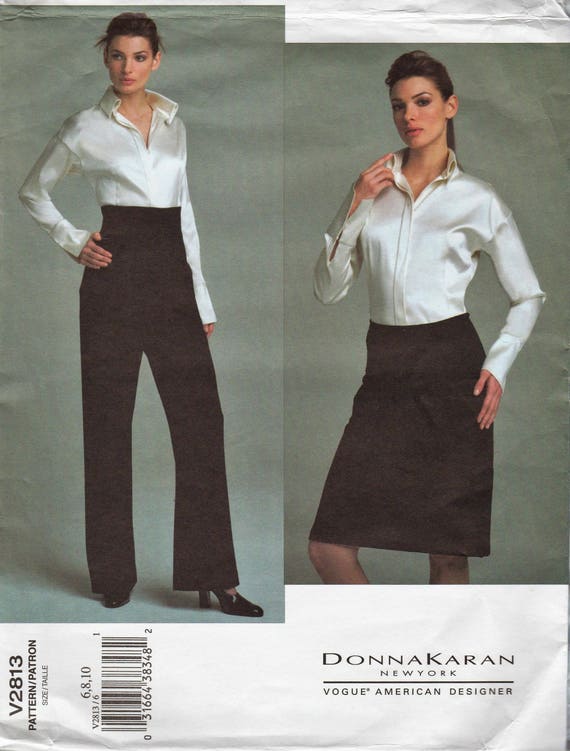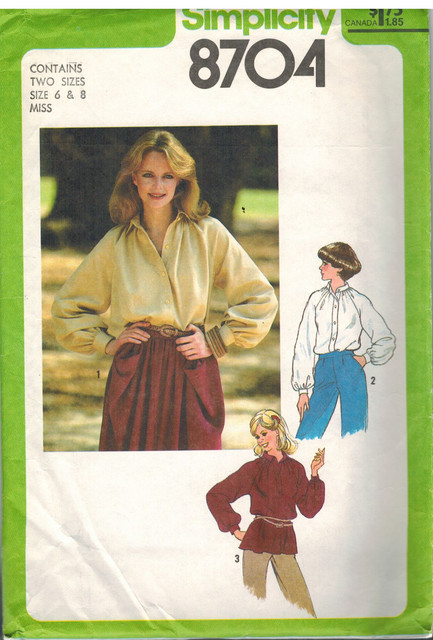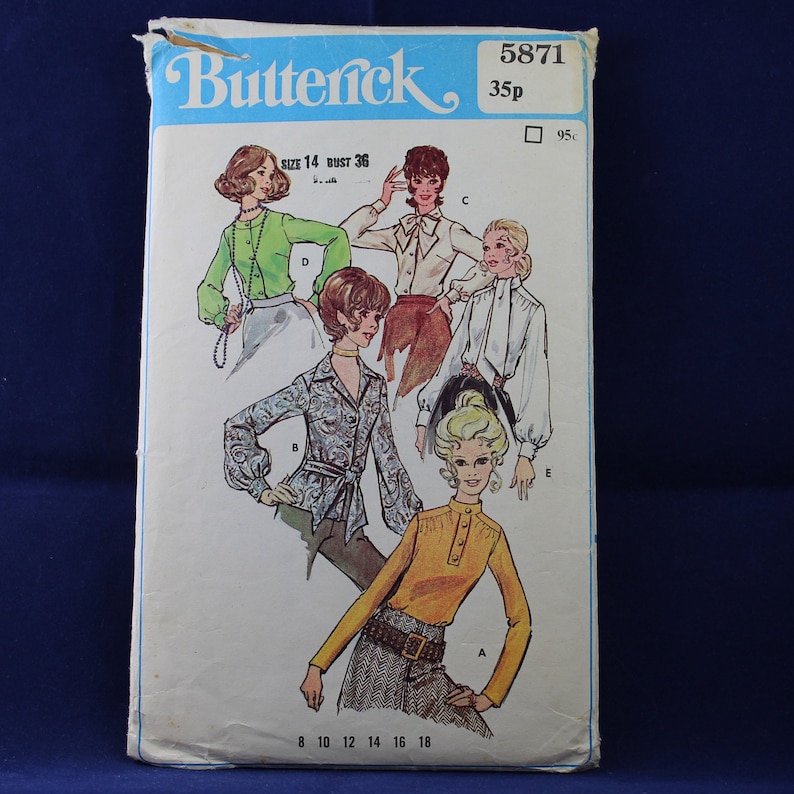 I want a couple of polo neck tops, again with interesting sleeves [although I'll also make one or two plain ones to fill a gap in my wardrobe].  I've got a LOT of fine black jersey for these, and some ivory ribbed jersey.  I found that one of my charity shop buys, a Vogue 'wardrobe' pattern, has a nice simple polo top, so out comes V8939.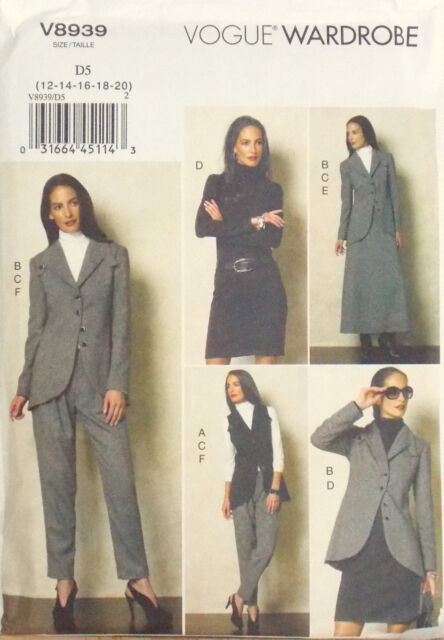 All of these will make outfits with each other and with my existing colourful wardrobe, and the 'linking' piece will be a lightly boned corset-style waistcoat, starting with a pattern I've just ordered.  I have  several options for this, from tweedy to a lush purple velvet…I'll make everything else first, and see what comes to mind!
What do you think?  Plenty of opportunity to make this considerably less conservative than it immediately appears I feel, so watch this space!